Justin Bieber
hit a paparazzo with his truck Wednesday night after leaving City Church in Beverly Hills, police confirmed to T.H.R.L News. According to an onlooker, the paparazzo was "on the ground moaning" after Bieber accidentally hurt him outside the Saban Theater at 9:24 p.m. PT.
"Justin slid into his truck in the alley. He got in the driver's seat and saw all the photographers flashing. He drove out slowly, and there was a group of photographers on the driver's side and a group on the passenger's side. Once he drove out, the driver's side paparazzo started walking around the front of the car. It was like a mob scene, flashing at him," an eyewitness says. "The group on the right passenger side got pinned against
Kourtney Kardashian
's car, parked on the sidewalk. The guy fell down in the mob—kind of under the front of the car—and the wheel ran over his leg when Justin accelerated. When the photographers stopped flashing and knelt down to help their friend, that's when Justin realized he hit someone and got out of the car to help."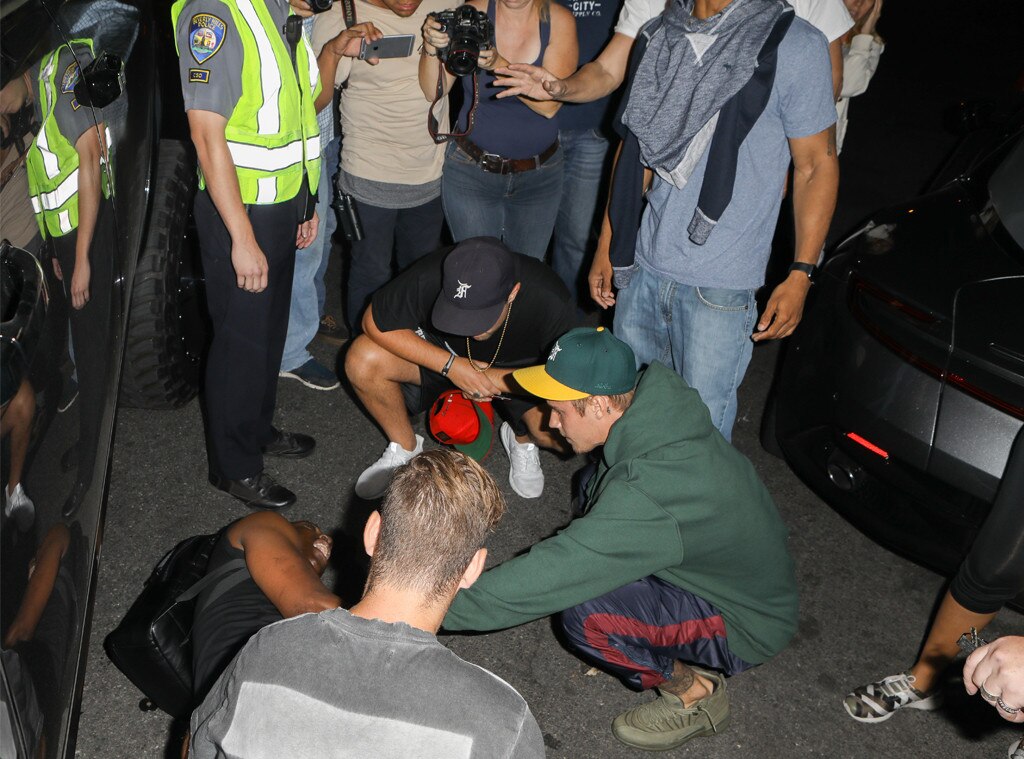 Juliano-daddy-la/X17online.com
According to another person on the scene, a girl from church started yelling at the paparazzo, shouting, "We are here for you! We are praying for you!" Bieber, 23, turned around and said, "We don't need more people yelling here, OK? That's nice of you, but we don't need anybody else yelling, please." Bieber "looked worried and was cooperative when the police showed up."
The "Despacito" singer spoke to cops on the scene. "They taped off the area and the cops took him inside," an onlooker adds. "They did not arrest him." As he was questioned, Bieber "was totally cooperative with the police," according to an onlooker. Meanwhile, paramedics tended to the injured paparazzo, who was transported to L.A.'s Cedars-Sinai Medical Center via ambulance.
The 57-year-old suffered non-life-threatening injuries to one of his lower extremities, police said.
Bieber's rep did not immediately respond to the media's request for comment.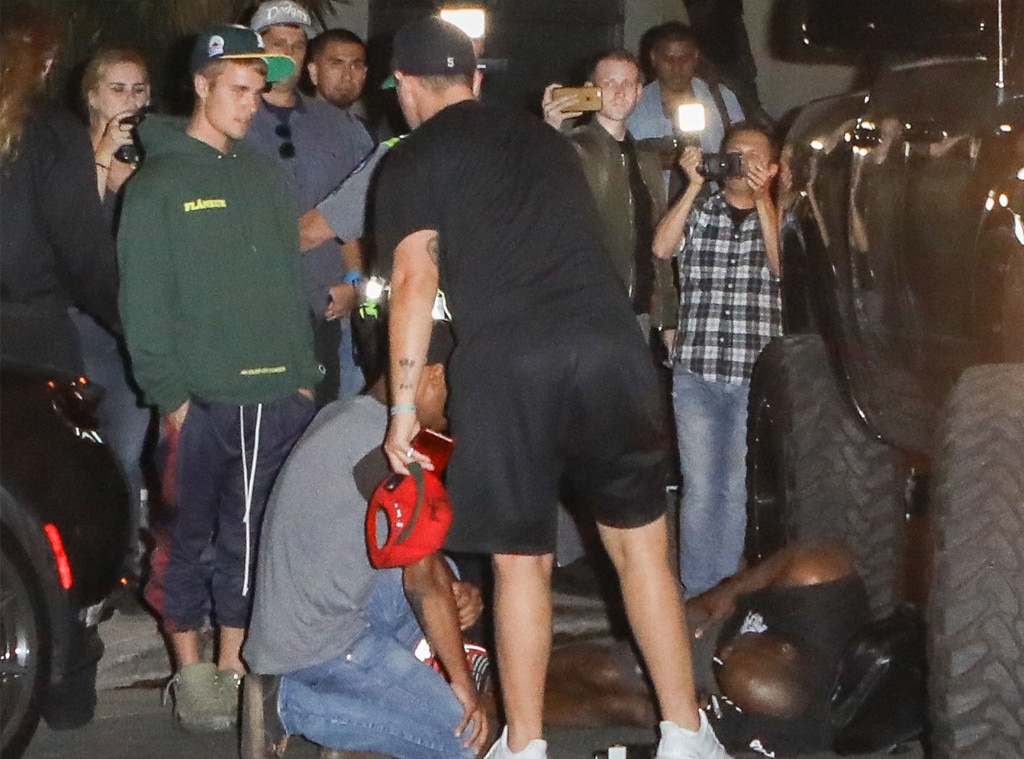 Juliano-daddy-la/X17online.com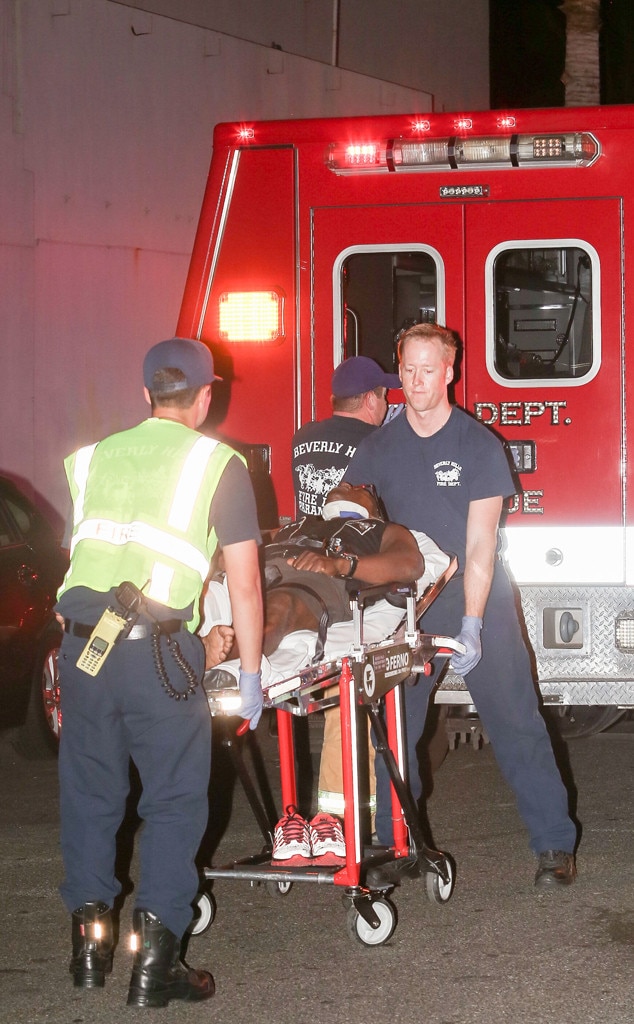 Juliano-daddy-la/X17online.com
Earlier this week, Bieber
canceled
the remaining dates of his Purpose World Tour "due to unforeseen circumstances." A source told
The HeroesRealLIFE
Wednesday that the singer was "burnt out" after spending more than a year on the road. Echoing that sentiment, an insider confirmed he had "definitely done some soul searching lately, but it was his own decision to cancel the tour."